The Brewery Guidebooks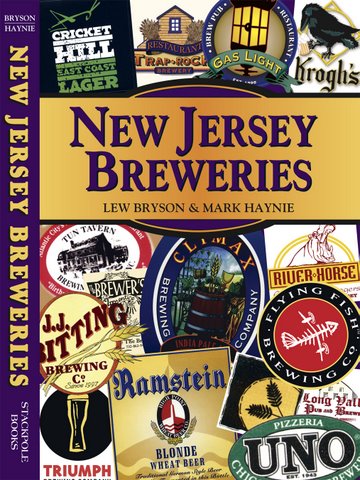 Order options coming soon...
New Jersey Breweries Preview
New Jersey Breweries has arrived: get a preview now. Amazon link coming soon, see launch event and book-signing announcements here.
Pennsylvania Breweries Update
Get the latest on closings, moves, brewer changes, and new breweries. August 27: Blue Canoe has opened at the site of the old Four Sons in Titusville.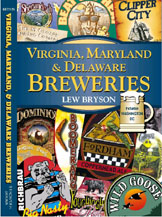 Click
to
purchase
thru
Amazon.



VMDDC Breweries Update
You can also get a sample of the book with these short excerpts, or click on the cover image to order a copy through Amazon. Sept. 5: Rocky Run has closed.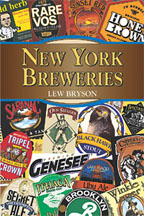 Click
to
purchase
thru
Amazon.
New York Breweries Updates
Get the latest on closings, moves, brewer changes, and new breweries.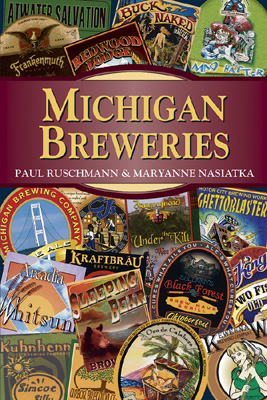 Click
to
purchase
thru
Amazon.
Michigan Breweries Now Available
No, I didn't write it, but it's the same format, and Paul Ruschmann was our hand-picked choice to do Michigan Breweries. Buy it now.
Schnitzel's Tavern Tribute Page
Interviews
Check out these interviews with brewers: some very good stuff here, some of it available nowhere else.
Travel Log
Short Snorts: half-pint trips
The Latest: short trips
Formerly Latest: the archives
Major Trips
Other Writing
Book Reviews: My reviews of beer and whiskey books other folks have done.
The launch of Philadelphia Distilling's Bluecoat Gin. Read all about it.

Articles that I've sold that are up on the Web.

Epinions: Epinions is a product review website. I don't write there any more, but I did about 80 beer and whiskey tasting notes there in an effort to regain my writing style. I was pleased with the result, and moved on, but the tasting notes are still pretty good. Well, some of them are.
Okay, the Twelve Days of Christmas are over. I'm going to put The Twelve Spirited Days of Christmas down here. Think of it as 12 really brief tasting notes on spirits.
Other Passions,
Other Places
Death to Chain Restaurants!
O Canada! We love traveling in Canada, and here are some great Canadian (okay, Ontarian and Quebeçois) travel and beer links.
Canadian Whisky Page Get hold of the best of Canadian Whisky.
Drinks Links -- My favorite links. Mostly booze-related, but not all. I don't link to just anyone, or link to breweries or distilleries just because I know what the link is. These are good stuff.
If any brewery or brewpub or bar is interested in a signing, tasting, or beer or whiskey dinner, drop me a line and we'll schedule something.
I do private tastings and events as well, in your home, at your business, or for your fund-raiser. References available, reasonable rates; contact me.
7/6/08: Changes coming...
The 21 Legal Drinking Age is STILL a Mistake. Here's why. New stuff! 9/6: All that talk about New Zealand raising their LDA? Sound and fury, signifying nothing.
Farewell to Barley: I've lost my dog, after 14 years. It's a rough transition.
Update: we got a puppy. Not to replace Barley -- never -- but to fill the dog-sized hole in our family. He's a sweetie. See Penderyn's picture here.
Guest Buzz: Ignorance... My daughter writes on teaching kids about drinking. Hey, Nora got re-printed on Stephen Beaumont's site! Way to go, babe!
The Czech Republic Trip (updated 1/10) -- Part IV of the Czech Republic trip: recent Czech history, a little Semtex in the night, and an explosive finish to the night. Plus more pictures. Take a look.
Radio Lew, Part II: During my last book tour in western PA, I dropped in at the studios of Craft Beer Radio and did an interview with co-host Jeff Bearer. Take a listen.
More Vintage Stuff, (7/8 update) Another old trip report, my first Kentucky Bourbon Festival, back in 1998. All the bourbon you can drink, steamy tents, battery-operated whiskey toys, and a zipper that wouldn't close.
Go Pro: I got a breathalyzer, and for $75, you can too. The CA2000 is FDA-certified, and shirt-pocket small.
If you've never heard of me, here's a quick résumé.
Drinks writing doesn't pay well, involves lousy hours and lots of dull travel, and doesn't get much respect. Here's why I do it.
Brewers and Distillers: If you'd like to send me samples, please check out this advice.